Foundation & Crawl Space Evaluations
A professional foundation or crawl space repair evaluation generally includes an inspection and full assessment of the home or building's foundation or crawl space. During this process, an inspector will examine the overall structure for visible signs of damage such as cracks, dry rot, fungal growth or mold, shifting, settling, evidence of water intrusion or high humidity. They will also check for more subtle signs of trouble such as walls that are out-of-plumb or sagging floors or doors that don't shut properly.
The inspector may also take measurements and photos in order to get a better sense of what type of repair is needed.. Once the inspection is complete, they will provide you with a verbal report that outlines their findings followed by a written report and recommendations for repairs.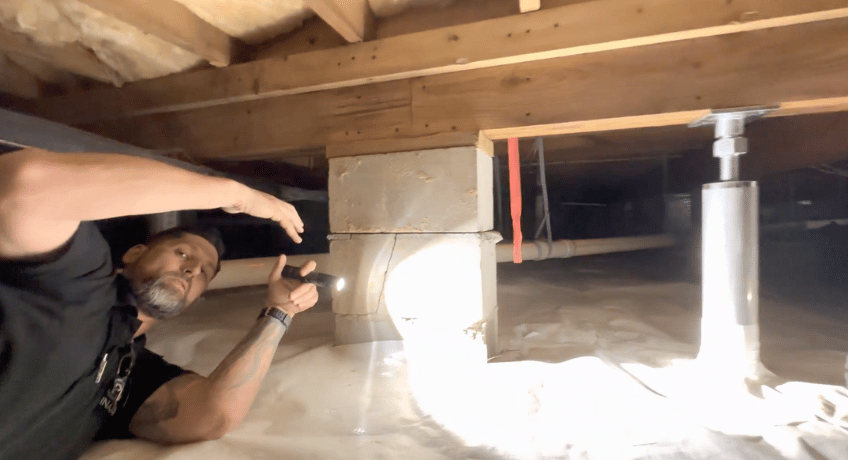 The inspector will provide an estimate for the cost of any necessary repairs in order to get your foundation or crawl space back into shape. By having a professional inspection and evaluation done, you can determine what type of repair is needed and how much it will cost in order to restore your home's structure. 
With prompt attention to any signs of foundation or crawl space damage, you can avoid costly repairs down the road and help ensure your home remains safe for many years to come. It is important to always remain vigilant when it comes to looking out for signs of foundation damage and addressing them quickly in order to protect your investment. With prompt attention, you can ensure your home remains in good condition for years to come.
Have questions about your home's foundation, basement or crawlspace?

We are committed to providing the highest level of professionalism, service response, quality workmanship and to serve with character and purpose.