Foundation and crawl space repair is an important part of keeping your home or building safe and structurally sound. Repairs are necessary when the structure has been affected by factors such as water penetration, high humidity levels, soil erosion, poor design, age or general wear and tear. Without these repairs, the house's foundation can become weak and unstable, leading to significant structural damage over time.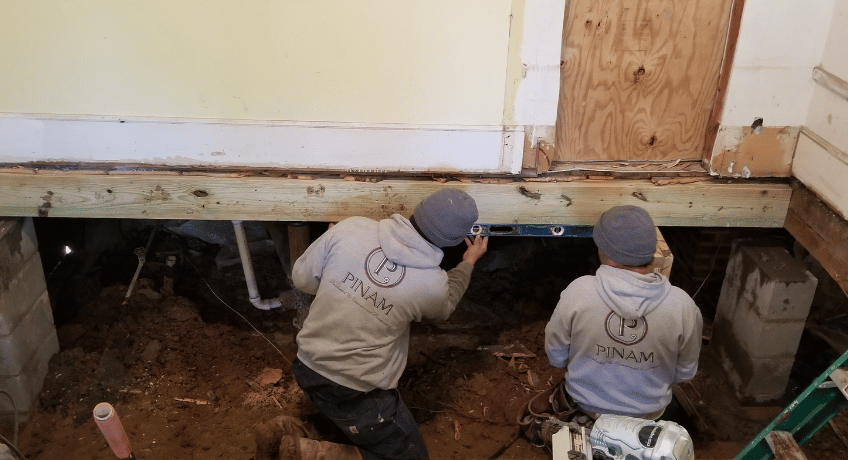 The process of repairing a foundation or crawl space typically begins with an evaluation to assess the extent of damage and identify potential structural weaknesses. If a problem is detected, the next step is to prepare a plan for repair which may involve reinforcing support beams, replacing damaged material or lifting the structure back into place. In some cases, additional measures may be required such as waterproofing and reinforcing walls before the repair is completed. 
Once the repairs are done, it's important to perform regular inspections in order to ensure that any future problems are addressed quickly and efficiently.
Have questions about your home's foundation, basement or crawlspace?

We are committed to providing the highest level of professionalism, service response, quality workmanship and to serve with character and purpose.