Rotten wood and crumbling walls and floors are both signs of foundation and crawl space damage. You may notice the wood or wall weakening near or along a foundation wall, with visible cracks or breaks that indicate the wood is deteriorating. Additionally, floors may also become noticeably uneven as a result of foundation movement. or deterioration of crawl space joists or girders.
If you spot any of these symptoms in your home, it's important to get professional evaluations done as soon as possible in order to prevent further damage from occurring.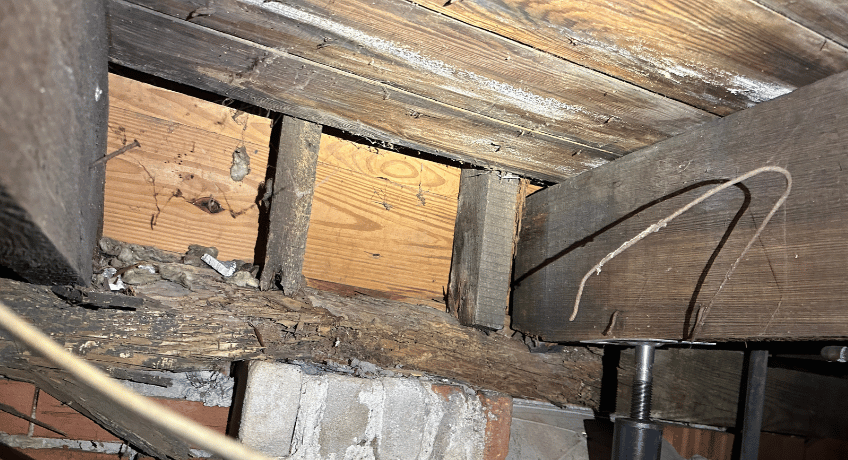 A professional repair specialist can assess the situation and let you know what steps need to be taken to fix the problem. They can provide you with estimates for necessary repairs and work with you to ensure your home's structure stays in good condition for years to come. 
By addressing foundation and crawl space issues quickly, you can avoid more costly repairs down the road and keep your home safe and secure. It is important to always remain vigilant when it comes to looking out for signs of foundation and crawl space damage and addressing them as soon as possible. With prompt attention, you can ensure your home remains in good condition for many years to come.
Have questions about your home's foundation, basement or crawl space?

We are committed to providing the highest level of professionalism, service response, quality workmanship and to serve with character and purpose.